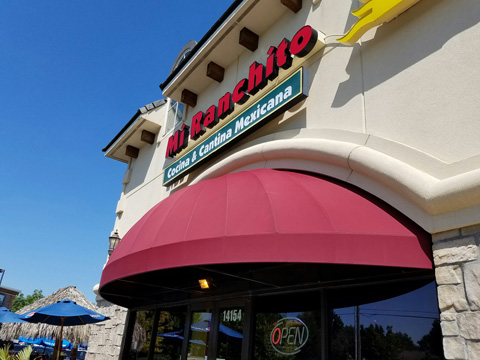 Our Specialty
---
BCD, INC. Awning specializes in awning rejuvenation, concrete power washing, tile and grout cleaning, upholstery cleaning, floor, and carpet cleaning. Our efficiency in cleaning protects your company's image, extends the life of your surfaces, increases resistance to damaging environmental elements and reduces fading and color loss on all types of awnings.   Your company's image begins with the exterior of your building.   Our professional cleaning can help you protect your investment.
Our Process
---
BCD, INC uses specially formulated cleaners and sealers to clean and protect awnings, concrete, tile, grout and canopies. We have designed a unique cleaning process, which utilizes gentle washing, low or high pressure rinsing, chemical treatment, and protective sealers, which clean and protect the surface. The process removes deeply embedded soil, grime, grease, bird droppings, and pollution.
We guarantee that our cleaning process will revitalize the appearance of your concrete, carpet, tile, grout, and awning to its original, colorful condition.